2021th of February 3
Co-exhibited with liberty ecosystem at CPAC2021
Number One Solutions Co., Ltd. exhibited in collaboration with liberty ecosystem at the Conservative Political Action Conference (CPAC) 2 to be held from February 25th to 28th in the United States.
At CPAC2021, we exhibited a voting system "liberty vote" that utilizes blockchain technology. The libertyvote system was developed by us.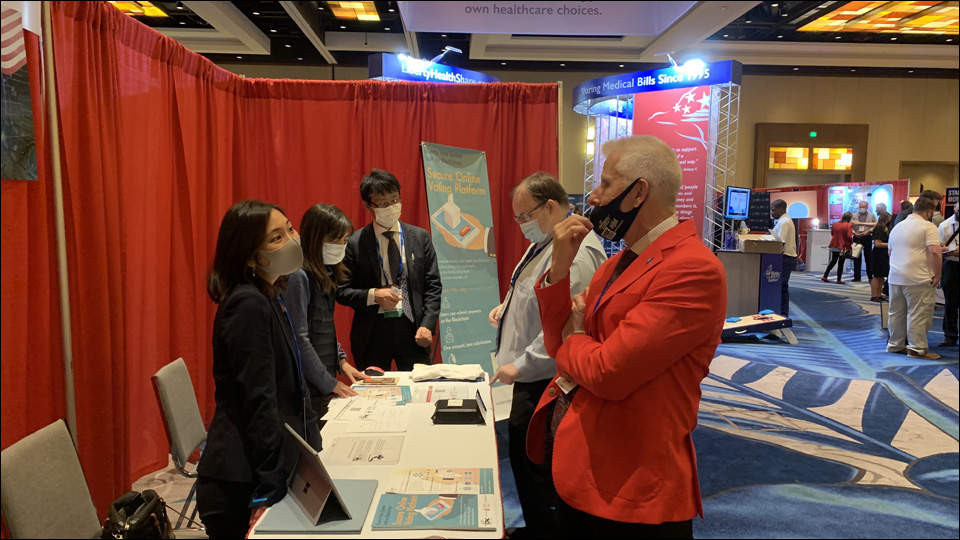 Employees responding at the CPAC exhibition booth
The CPAC (Conservative Political Activities Conference) is the largest and most influential group of conservatives in the world. Launched in 1974, CPAC brings together hundreds of conservative groups, thousands of activists, millions of viewers, and some of the best leaders in the world.